Zoom Electric Scooter
#RIDEWITH
ATTITUDE
Featured Products
Spotlight Product: Zoom Stryder EX as seen on TV
Our High-Performance Electric Scooter makes your life easier
Zoom past traffic jams and get to your destination effortlessly with the Zoom Electric Scooter. Our powerful 600W motor makes your journey a breeze – even up the steepest hills. With a range of up to 30km and top speed of 33km an hour, the Zoom Stryder lets you swap your sweaty bus trip for a wind in your hair joy ride.
25km/h
TOP SPEED*
30km
RANGE
28% 
SLOPE GRADE
*Can be unlocked to a top speed of 33Km/H – but then it can't be legally driven on the streets of Austria anymore (StVO). Always inquire about the laws where you ride.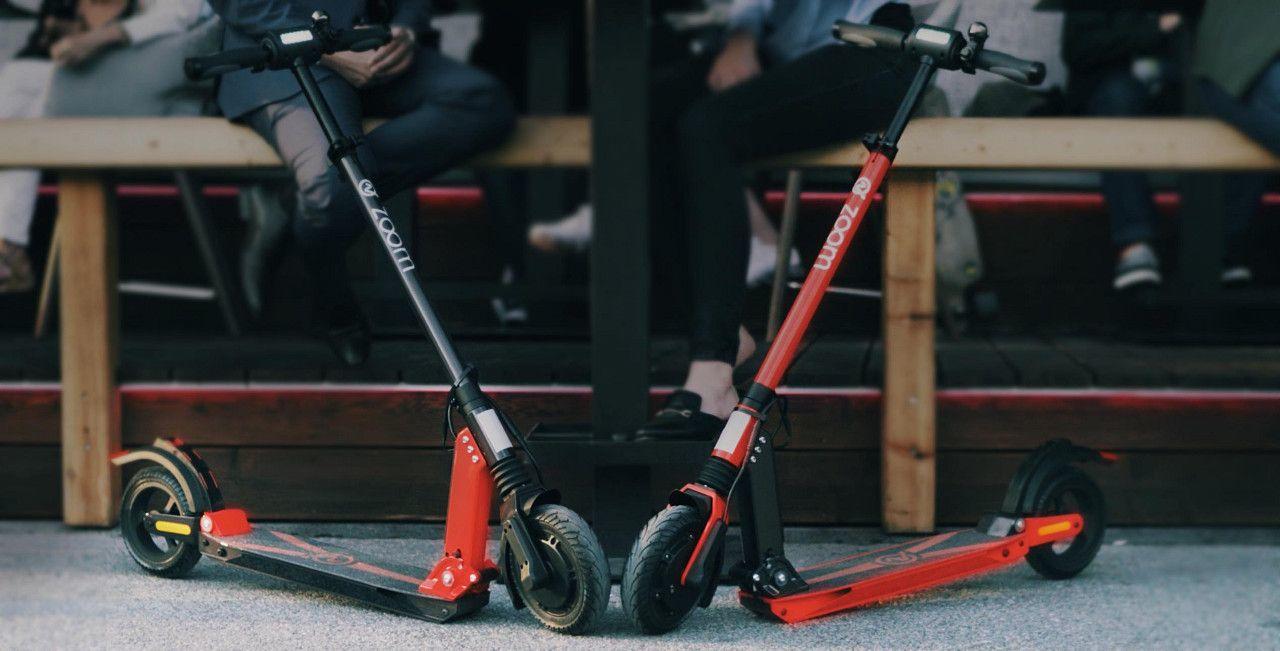 With such a compact and ergonomic design, it barely even looks like an electric scooter. The Zoom Stryder electric scooter simplifies things by folding to half its size with one click, making it perfect for trains, or tucked away in your home or office. Weighing just below 11KG, you can trolley it easily without breaking a sweat!
QUICK-COLLAPSE CONSTRUCTION
WEIGHS ONLY 10.9KG
Zoom Electric Scooters are tough and durable
Ride over bumpy and rough terrain smoothly with our dual suspension system. Our puncture-free rubber tires with its honeycomb-like structure deliver incredible traction and feel, giving you greater control at all times. Never worry about nasty tire flats again. Integrated front and rear brake lights keep you safe and visible – even on busy roads at night. With the Stryder, this city is yours.
DUAL SUSPENSION
RUBBER COMPOSITE PUNCTURE-FREE TIRES
INTEGRATED FRONT AND REAR LIGHTS
KERS (Kinetic Energe Recovery System)
Our Electric Scooter is for Beginners or Pros
First time riding? No problem. Zoom electric scooters offer two individual ride settings. Choose Eco riding mode and enjoy smooth, gradual acceleration. Pros can switch to Turbo mode for maximum power and acceleration. Our regenerative braking allows for safe and responsive braking, ensuring great control even on down hills. Zoom Stryder is the perfect electric scooter for everyone.
TWO RIDE MODES (ECO AND TURBO MODE)
CRUISE CONTROL (FOR TURBO MODE)
SAFE AND RESPONSIVE REGENERATIVE BRAKING
Premium Electric Scooter from Zoom, powered by Eight Shop
Zoom Stryder electric scooters are designed with the end user in mind and will last you for thousands of kilometers. Whether you're riding through uneven streets or off the occasional curb, Stryder is designed to take it all. No more messy cables, brake tuning or tyre flats to deal with. Grab your Stryder from the box – fully-assembled – and have the ride of your life.
MAINTENANCE FREE
NO ASSEMBLY REQUIRED
USER-REPLACABLE PARTS